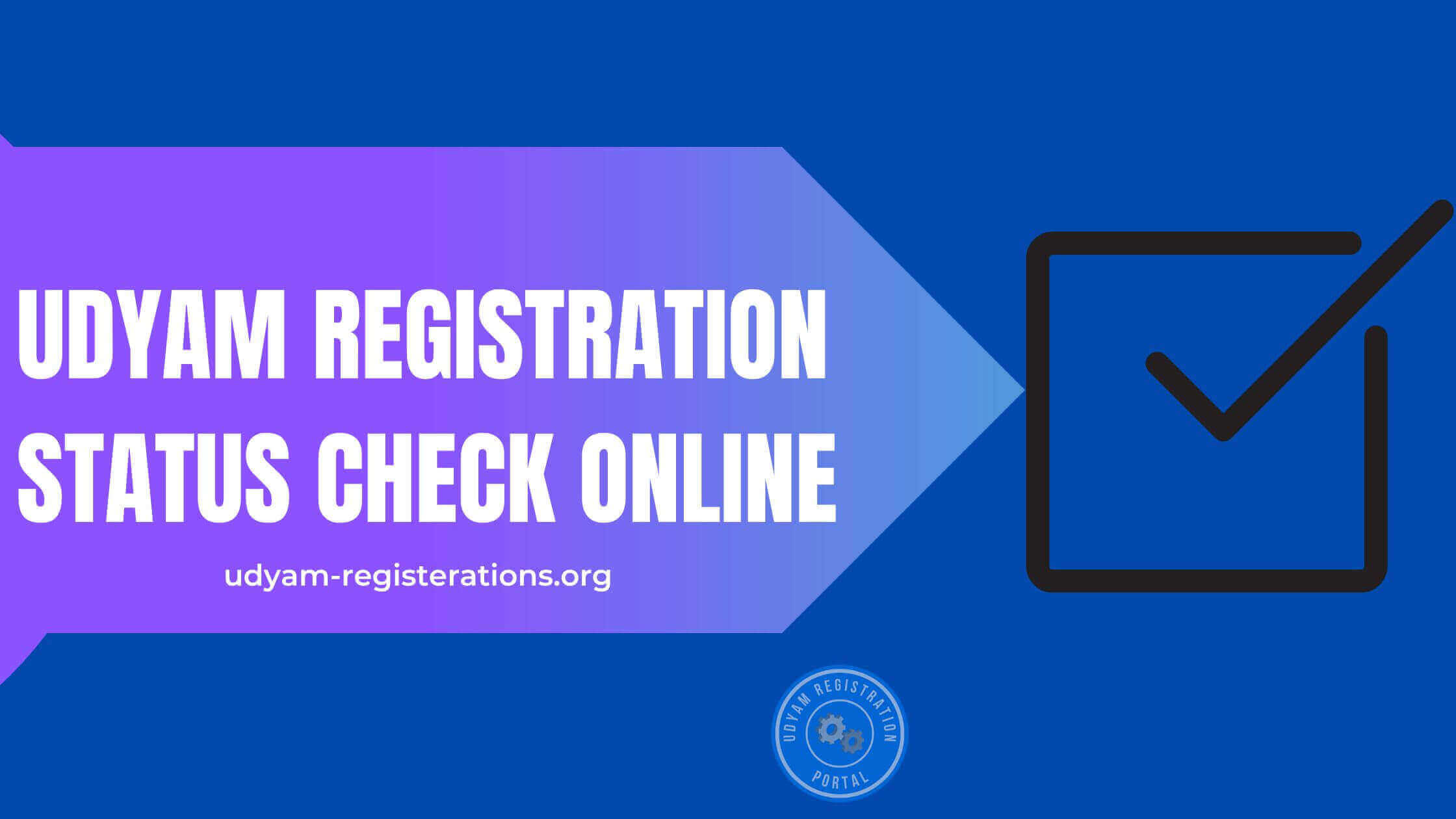 Check Udyam Registration Status
Udyam registration is the new process of filing Micro small and medium-sized businesses. The Government of India announced it to ease the process of business for startups and entrepreneurs and many of the business owners have already registered under Udyam.
Udyam Registration has brought many new benefits under the Indian Government's latest MSMEs process for business owners and startups.
Until now, many of you have already registered under Udyam and are waiting for the Udyam Certificate. In this blog, we will explain how you can check Udyam registration status and also print your Udyam Certificate.
Udyam Registration Status can be checked online at udyam-registrations.org. It's an easy step to check Udyam Registration Status by just entering the Udyam acknowledgment number. You can also verify and print Udyam Certificate.
The process to Check Udyam Registration Status
You can check the Udyam registration status by following these easy steps. We have provided the process you have to follow:-
Step 1: Visit the Udyam Registration portal
Step 2: Click on the Print Udyam Certificate
Step 3: Enter the Udyam application number.
Step 4: Enter the registered phone number or E-mail Id to receive the OTP.
Step 5: Enter the received OTP in the application form
Step 6: You can check the Status and if your Udyam Certificate has been issued, you can print the Udyam Certificate.
If you still haven't registered under Udyam, you can click here to apply - Udyam Registration
After successful registration under Udyam, applicants are provided with a unique registration number. The registration number is 16 letters in length. The format for the UDYAM registration number is UDYAM-UP-00-****** You can use the registration number and OTP to print the UDYAM certificate online or to verify the status of the UDYAM registration.
If you still have any issues related to Udyam Registration, you can contact us.