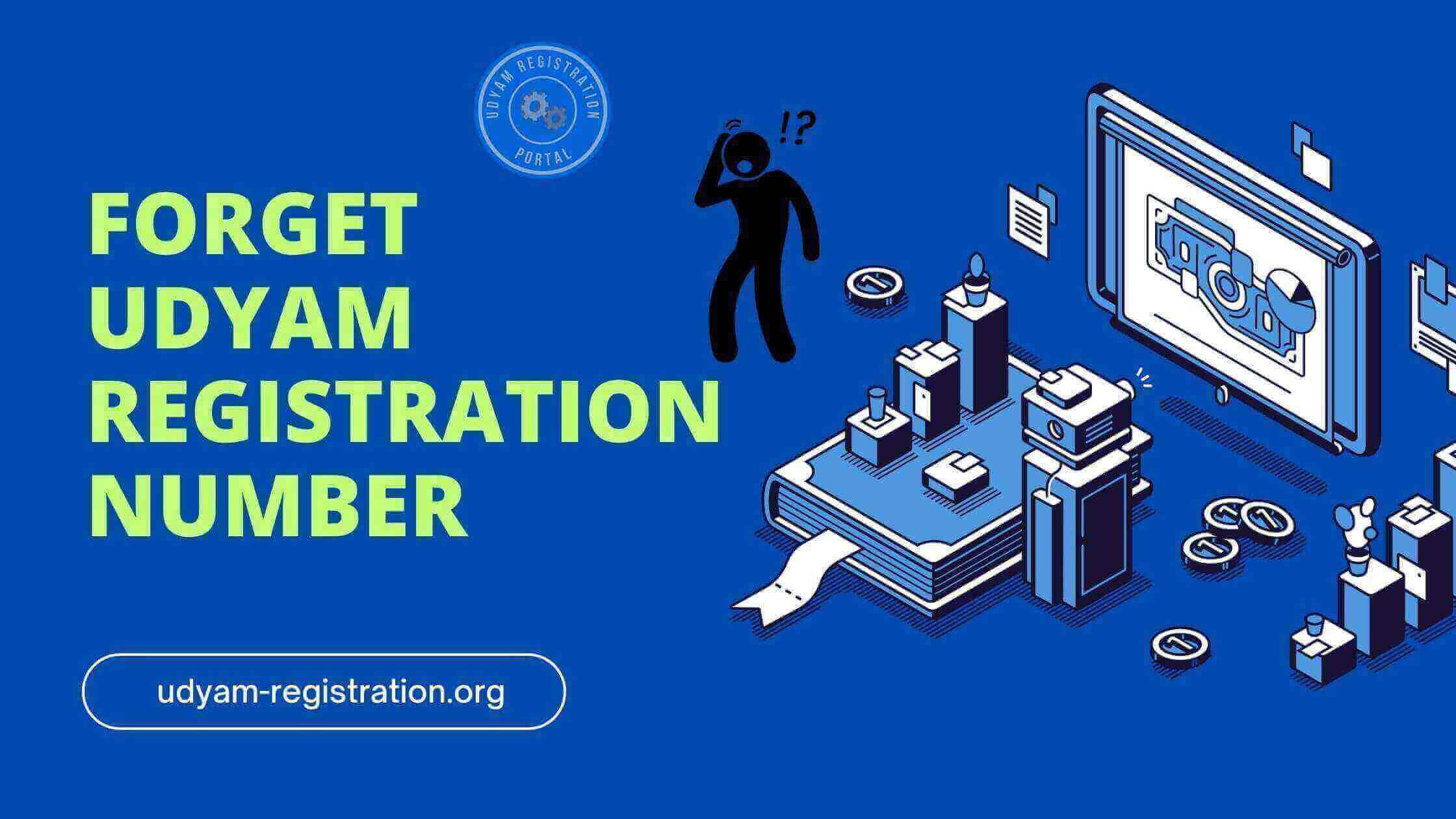 How to Find Lost / Forgot UAM / Udyam Registration Number
In today's digital age, businesses often rely on various online registrations and licenses to operate legally and efficiently. The Udyam Registration, formerly known as UAM (Udyog Aadhaar Memorandum), is a crucial requirement for small and medium enterprises (SMEs) in India. It allows them to avail of various benefits, including access to government schemes and subsidies. However, individuals and business owners sometimes find themselves in a perplexing situation when they misplace or forget Udyam Registration number. This article aims to guide you through the process of recovering your lost or forgotten UAM/Udyam Registration number, ensuring that you can continue your business operations without unnecessary hassles.

Udyam Registration
Udyam Registration is the new process introduced by the Ministry of Micro, Small, and Medium Enterprises to register MSME businesses in India. The government has introduced this process in order to facilitate ease of doing business. The enterprises are assigned status on the basis of investment in plant & machinery equipment and turnover during the financial year.
What is UAM?
To get started, it's essential to grasp the concept of UAM. Udyam Aadhar Memorandum (UAM) is a unique 12-digit registration number provided to micro, small, and medium-sized enterprises (MSMEs) in India. It's a government-issued identity for your business, allowing you to avail numerous benefits and schemes tailored to small enterprises.
Benefits of Udyam Registration
Before delving into the process of finding your lost or forgotten UAM/Udyam Registration number, it's essential to understand the significance of this registration. The Udyam Registration provides SMEs with numerous advantages, such as:
Access to Government Benefits: Udyam-registered businesses can avail themselves of various government incentives, subsidies, and schemes designed to promote SME growth.
Bank Loan Eligibility: It serves as proof of your business's existence and is often required when applying for loans and credit facilities from banks and financial institutions.
Participation in Government Tenders: Many government tenders and contracts are exclusively available to Udyam-registered businesses, providing ample business opportunities.
Ease of Compliance: Udyam Registration simplifies compliance with various regulations and laws, reducing bureaucratic red tape.
Improved Business Credibility: It enhances your business's credibility, fostering trust among customers and partners.
Retrieving Your Lost UAM/Udyam Registration Number
Losing or forgetting your UAM/Udyam Registration number can be an unsettling experience. Fortunately, there are steps you can take to recover this crucial piece of information:
Check Your Email: The Udyam Registration certificate is typically sent to your registered email address. Search your inbox, spam folder, and trash folder for any emails from the official Udyam Registration portal. The subject line usually contains your UAM/Udyam Registration number.
Contact the Helpdesk: If you cannot find the email or have changed your registered email address, you can reach out to the Udyam Registration helpdesk. They will assist you in recovering your registration number. Provide them with the necessary information, such as your business details and registration details.
Check Registration Certificate: If you have a physical copy of your Udyam Registration certificate, your registration number should be mentioned on it. This certificate is essential for various official purposes.
The Importance of Safeguarding Your UAM
Learn from Your Mistake
Mistakes happen, and it's essential to understand why you lost or forgot your UAM number in the first place. We'll help you identify common pitfalls to avoid in the future.
Creating a Backup Plan
Now that you've recovered your UAM number, it's crucial to implement measures to ensure you never lose it again. We'll provide practical suggestions for safeguarding this vital piece of information.
Apply for Udyam Registration With Us Now!
We are Private Consultants who provide services for Udyam Registration. We offer various services for Udyam Registration. For example getting registered under Udyam for any entities like Proprietorship firms, Private Companies, Public Limited Companies, or Others. We also provide services for Update Udyog Aadhaar, Print Udyog Aadhaar, etc.
Simply fill out the form with your details, and our team of professional experts will swiftly process your application.
For those who have already registered under Udyog/Udyam can re-register in Udyam.
If you still have any issues related to Udyam Registration, you can contact us through our inquiry form.
Conclusion
losing or forgetting your Udyam Registration number can be a challenging situation, but it is not insurmountable. By following the steps mentioned in this article and understanding the significance of Udyam Registration, you can retrieve your registration number and continue benefiting from the various advantages it offers. It's crucial to stay vigilant, keep your information up to date, and rely on official channels to ensure a smooth business experience. Your UAM/Udyam Registration number is your key to accessing government benefits, financial opportunities, and business growth – make sure you keep it safe and readily available.